Lucie Fusade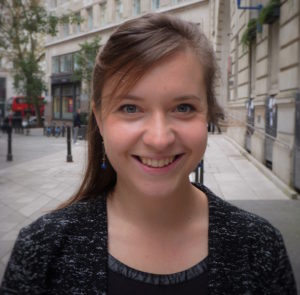 Mitigating driving rain in historic buildings: the use of additives in lime pointing mortar
Looking at traditional materials, such as lime mortar, this research aims to design a repair pointing mortar which can mitigate driving-rain ingress to historic buildings. The research focuses on characterising the physical and chemical roles of additives, such as wood ash and crushed stones, in order to enhance the properties of lime mortars.
Lucie's project is undertaken in partnership with Historic England and the Churches Conservation Trust through SEAHA CDT.
---
Richard Grove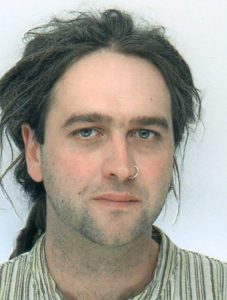 'Improving the evaluation of conservation treatments for deteriorating sandstone in built heritage.'
Richard's project is based upon the monitoring of treated Sandstone in heritage settings. Sandstone buildings and monuments form a large proportion of the world's built heritage, and can be some of the more vulnerable structures to environmental and human inputs. Efforts have been made over the last decades to develop consolidants and stabilising treatments for exposed or degraded stonework, but little is understood about their effectiveness and what impacts they may have on the treated material. This project will combine laboratory and field based assessment to design a range of evaluative techniques for use in practical conservation regimes.
Richard's project is undertaken in partnership with the Getty Conservation Institute and the sensor manufacturer TQC through SEAHA CDT.
---
Katherine Jang
Moss on Rocks: Evaluating bioprotection and biodegradation on stonework and cultural heritage
Katherine's research project aims to analyze the physical and chemical effects moss growth on historic buildings, and to quantify and typify the chemical and physical changes that the colonization creates. The project combines lab tests, fieldwork, and non-destructive in-situ tests on historic buildings. This combination of lab and field design will ensure that what we see in the lab is replicable in 'real world' environments and confirmed by comparative analysis on historic buildings.
Katherine's project is undertaken in partnership with The British Bryological Society.
---
Michelle Lanzoni
Rain Events and Recharge Processes in the San Luis Valley of Southern Colorado
The San Luis Valley is a high-elevation desert in the American West. It is home to the ancient Lake Alamosa and subsequent sand dunes, and snowmelt from surrounding mountains forms the headwaters of the Rio Grande. This study follows water through its air-surface-rock interactions and examines the geochemistry and isotopic signatures of water to determine major pathways and rates of recharge to the underlying aquifer system. This study also uses electrical resistivity and plant water analysis to examine water movement on the valley floor.
Michelle Lanzoni is a doctoral candidate in the School of Geography and the Environment where she teaches on the department's MSc course in Water Science, Policy, and Management. This study is made possible through collaboration with Oxford's Rock Breakdown Laboratory and the University of Wyoming's Stable Isotope Facility.
---
Ian Maybury
Hyperspectral imaging in Heritage: From Books to Bricks
Ian's project investigates the use of hyperspectral imaging (HSI) in a heritage context learning how to best use the equipment to extract information such as hidden text, relief details, the presence of organic growth, and signs of deterioration. HSI will be applied to books/papers, museum objects, and architectural/archaeological heritage materials.
The project is undertaken in partnership with Bodleian Libraries and Headwall Photonics through SEAHA CDT.
---
Martin Michette
Developing preventative conservation strategies for problem stones: Reigate Stone at the Tower of London

This project is part of ongoing research into the nature of Reigate Stone; assessing how and why condition varies across different locations and developing effective conservation strategies accordingly. The principle aim is to evaluate the success of previous conservation treatments of Reigate Stone, and propose improved strategies based on an increased understanding of decay mechanisms and making full use of novel techniques and technologies.
Martin's project is undertaken in partnership with Historic Royal Palaces and Carden & Godfrey Architects through SEAHA CDT.
---
Scott Allan Orr
'Wet walls': Developing 4D moisture survey techniques for stone masonry
This project seeks to compare and synthesise existing techniques for non-invasively surveying water in stone masonry to develop novel methodologies for monitoring moisture regimes. This analysis of historical walls has typically employed a single imaging technology providing a limited picture of the true potential for damage, including: electrical resistivity, infrared thermography, and microwaves. Through contrasting and combining these various technologies and combining them with ground penetrating radar, it is expected to distinguish between the contributions from moisture, salinity, and physical heterogeneity.
Scott's project is undertaken in partnership with Historic Environment Scotland and the Consarc Design Group through SEAHA CDT.
_______________________________________________________________________________________________________
Jenny Richards
Learning from nature: evaluating site-based conservation approaches to mitigating climatic risks to earthen heritage sites in N W China.
Jenny's project is aiming to  investigate the use of site-scale, natural approaches to preventive conservation of earthen heritage sites in NW China. Earthen heritage sites are deteriorating rapidly, often in response to climatic hazards such as storms, and their resilience in the face of future environmental change could be low. Previous conservation efforts have included consolidants, drainage system and sheltering but have had mixed success. A combination of fieldwork and modelling will be used to investigate future methods for earthen heritage conservation.
Jenny's project is undertaken in partnership with the Dunhuang Academy and the Getty Conservation Institute through the SEAHA CDT.
___________________________________________________________________________________________________
Yinghong Wang
'Deterioration and conservation of sandstone grottoes in Northwestern China'

Grottoes carved in sandstone are common in China. They have been exposed to the environment for over one thousand years since they were initially created. Deterioration of sandstone grottoes has been occurring through time, resulting in serious weathering phenomena such as flacking, blistering, and loss of materials. Yinghong's project is aimed at investigating the factors that cause the deterioration and evaluating which conservation treatments could address the main problems of sandstone grottoes in Northwestern China.
---
Noreen Zaman
The role of soil as a method for conserving cultural stone ruins: effects of physical and chemical characteristics on stone weathering
---
---
Former students
Dr Katrin Wilhelm (2016) – DPhil thesis "Improving non-destructive techniques for stone weathering in situ"
Dr Cristina Cabello-Briones (2016) – DPhil thesis "The effects of open shelters on preservation of limestone remains at archaeological sites"
Dr Samin Ahmad (2015) – DPhil thesis "What controls algal greening of sandstone heritage? An experimental approach"
Dr Shuaishuai He (2014) – DPhil thesis "Developing relations between heritage conservation and urban revitalization: lessons from China"
Dr Jennifer Booth (2013) – DPhil thesis "Back to nature: geologically informed consolidants for stone museum artefacts"

Dr Lisa Mol (2011) – DPhil thesis "Sandstone weathering, Electrical Resistivity Tomography, and the deterioration of San Rock Art in the Golden Gate Highlands National Park, South Africa"
Dr Dominique Chaput  (2011) – DPhil thesis "Structure, diversity and metabolic profile of lithobiontic communities inhabiting exposed Arctic granite : a molecular microbial ecology approach"
Chris Wood (2010) – MSc by Research thesis "Understanding and controlling the movement of moisture through solid stone masonry caused by driving rain"
Dr Satish Pandey (2010) – DPhil thesis "Dynamics of the transport, distribution and crystallisation of soluble salts in sandstone : implications for salt weathering in historic buildings"
Dr Abigail Stone (2009) – DPhil thesis "Multi-proxy reconstruction of late Quaternary climate dynamics in western Southern Africa."
Dr Bethany Ehlmann (2007) – DPhil thesis "Developing quantitative techniques for evaluating rock breakdown morphology: a case study of basalt boulders in the channelled scablands, Washington, USA"